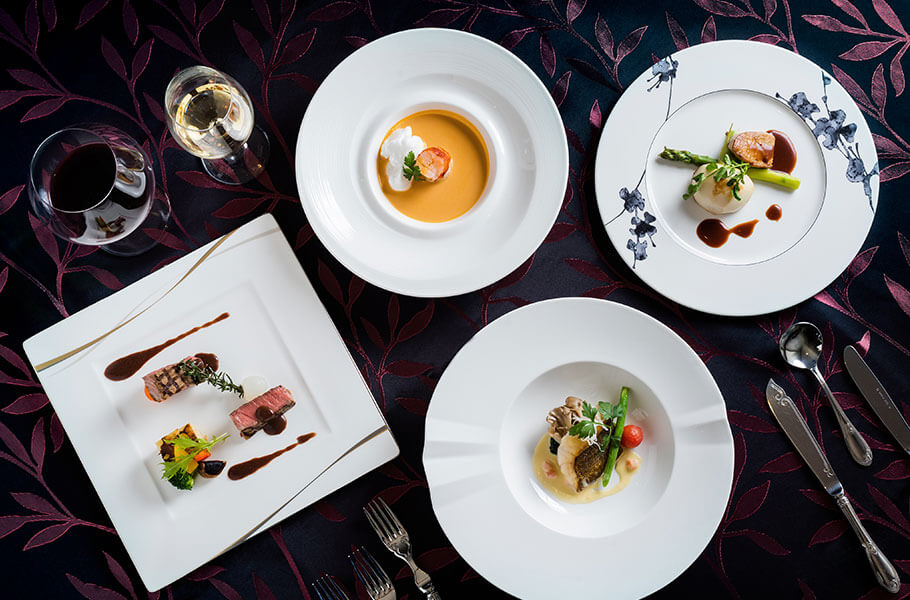 Local and seasonal ingredients
French and teppanyaki made with brand-name ingredients from Satsuma.
Enjoy the seasonal dishes while gazing the view outside from the restaurant window.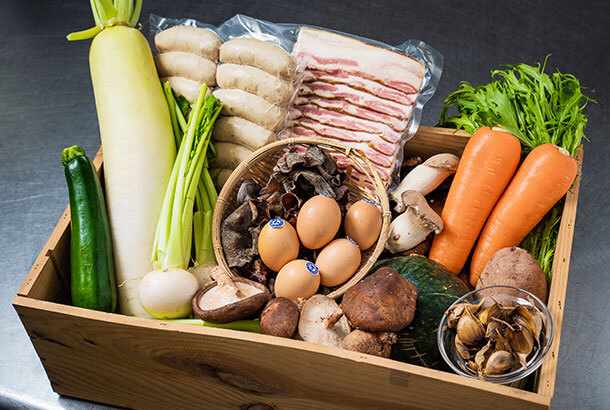 Local production for local consumption
We carefully select fresh, reliable, and safe ingredients and prioritize local products.
Know your ingredients
Vegetables and fruits sent directly from contracted farmers
Mangos grown using geothermal heat (steam) from Ibusuki and adjusted to the appropriate temperature
Mushrooms cultivated in fungus beds without pesticides
"Ibusuki Onsen Black Garlic" is packed with flavor and nutrition
Ice-cold cured raw eggs "-1°C" from Soo City, Kagoshima Prefecture
Completely additive-free bacon and sausage made from high-quality Nanshu Kurobuta pork using authentic German techniques
French Restaurant "Céleste"
At French Restaurant "Céleste," guests can enjoy their luxurious holiday with an exquisite Satsuma-style French in an overflowing sense of spacious restaurant.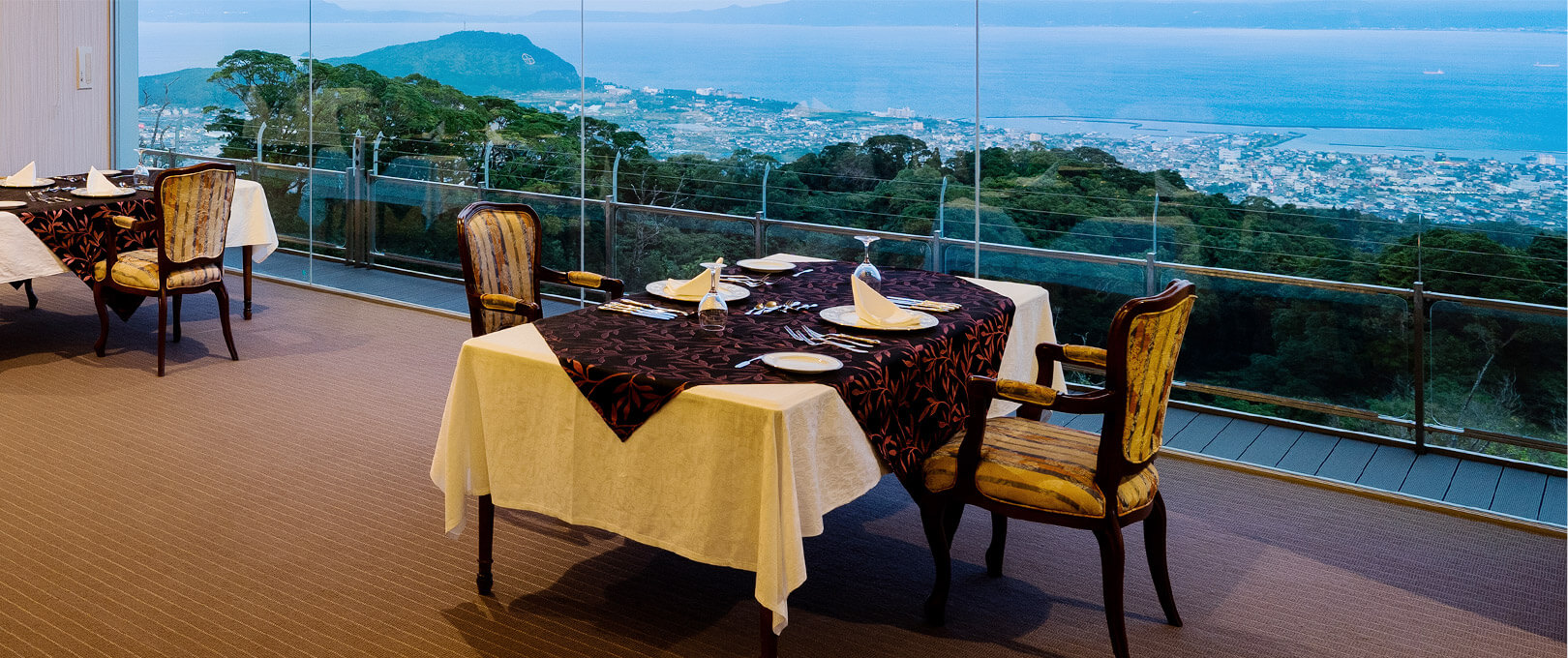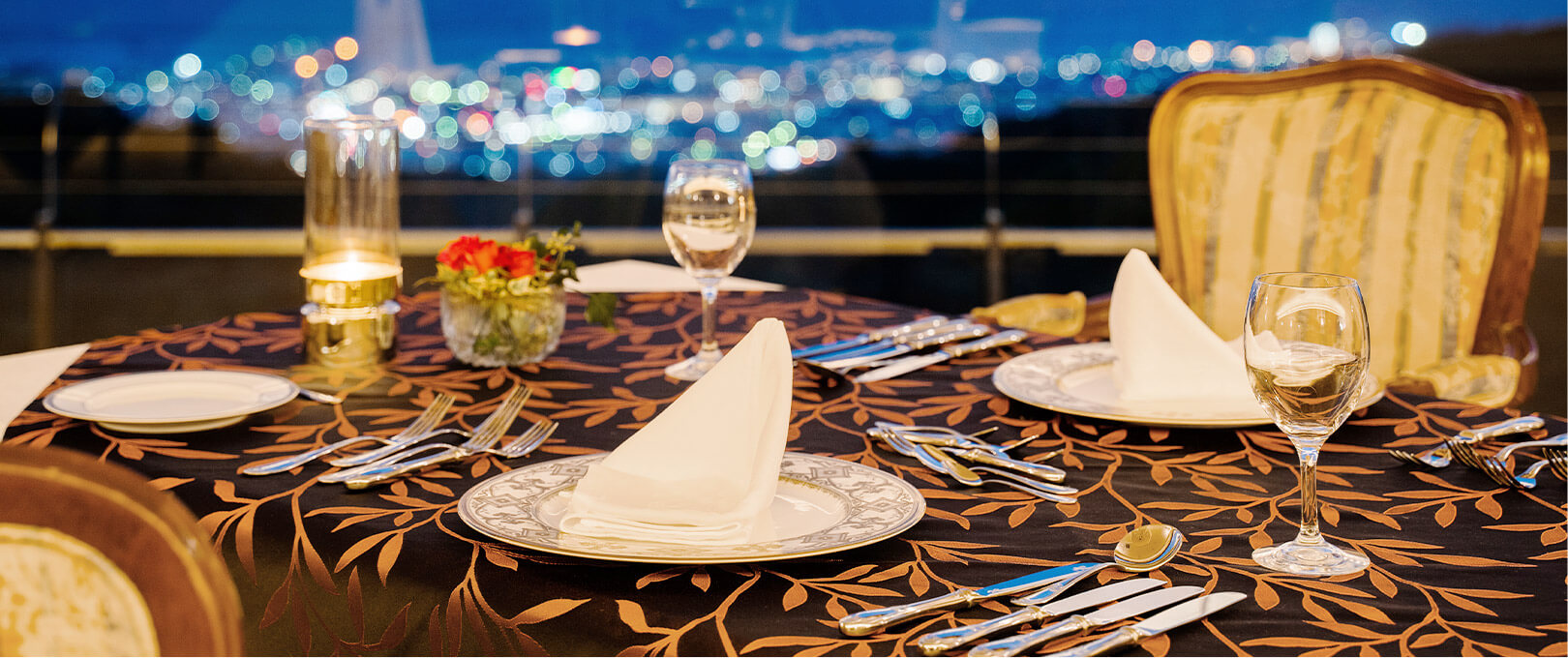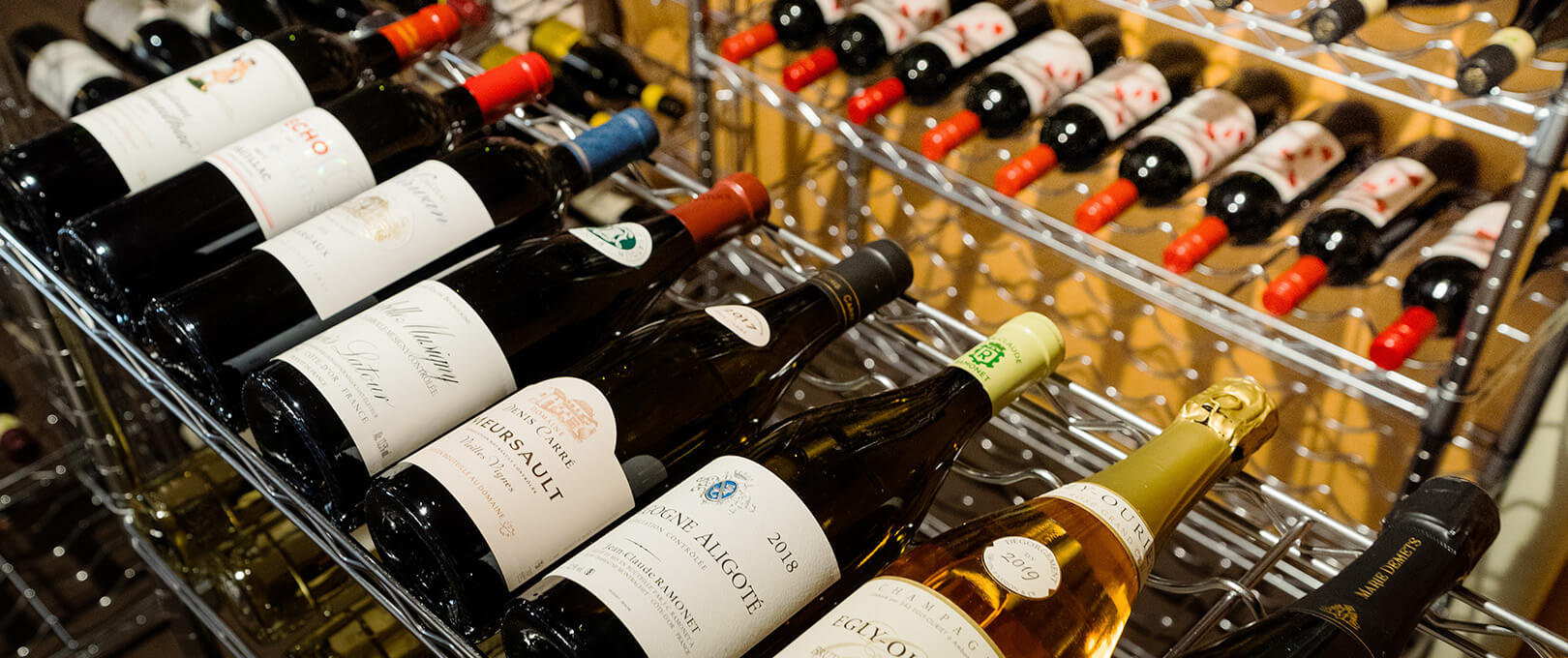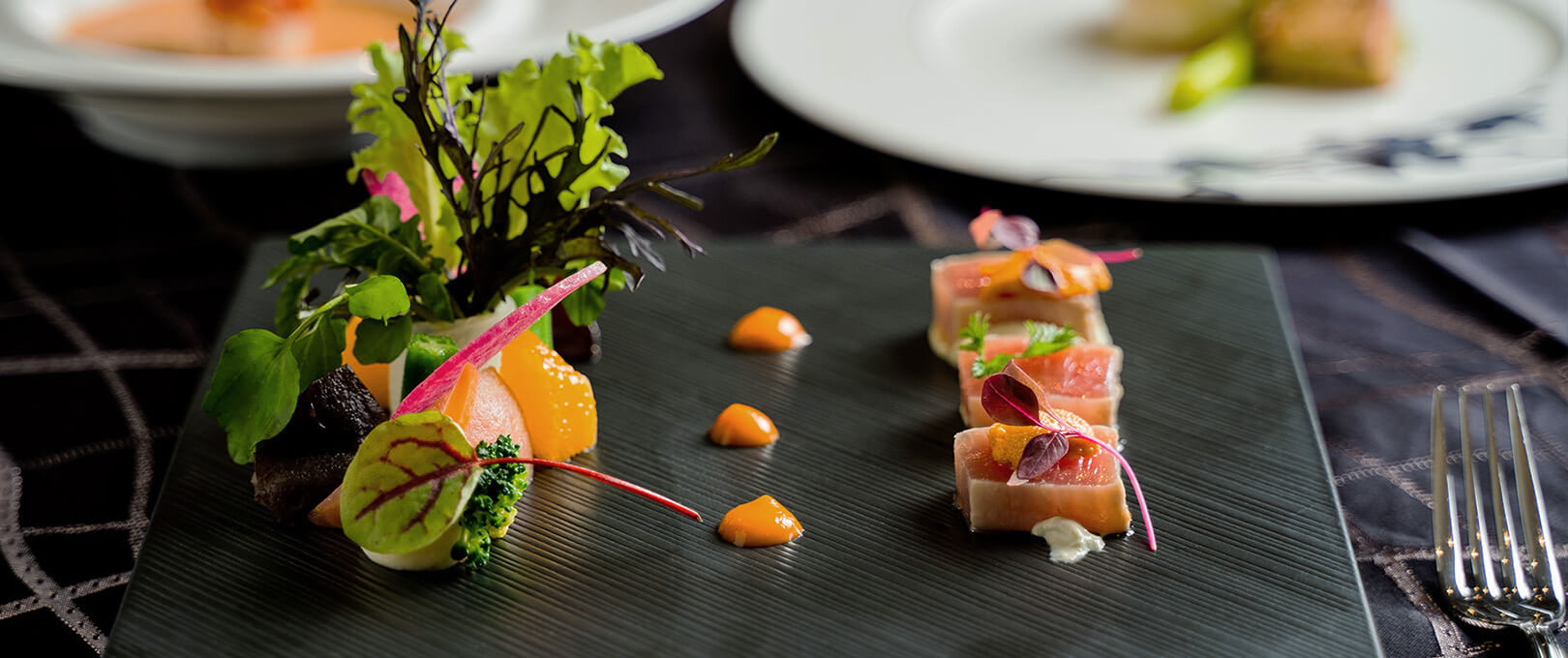 Chef's Passion
We strive to carefully use ingredients and specialties grown from the rich and vast environment of Kagoshima and thoughtfully serve with a warm hospitality (Satsuma-style French).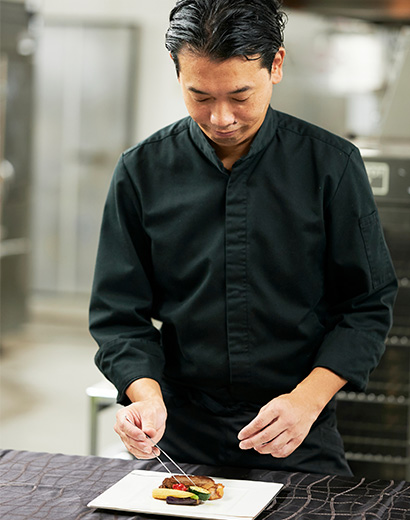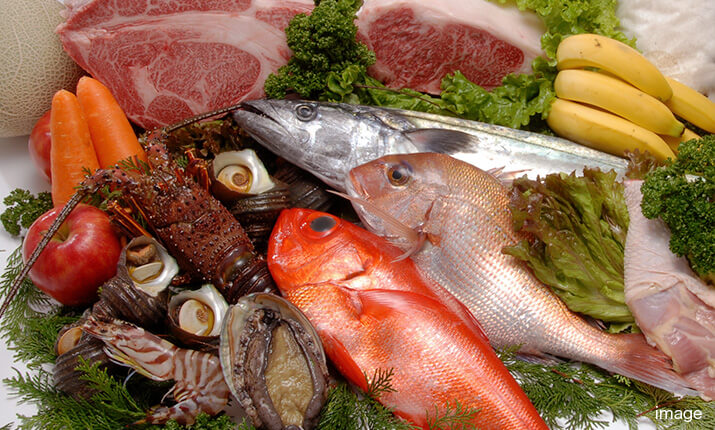 We use eel from Osumi, tuna from off the coast of Yakushima, Satsuma Chicken, eggs from local chicken farm, Kurobuta bacon and white sausage from Nanshu Farm, Kagoshima Black Beef, and fresh fish from off the coast of Kagoshima to enjoy the seasons through our meal.
Information
Hours
18:00 - 22:00 (Last admission at 19:30)
Breakfast 7:00 - 9:30 (Last admission at 8:30)
Seats
30 seats
Allergy and pregnancy support
Available
Dress Code
Smart casual
*Men wearing shorts or sandals may not be allowed to enter.
Teppanyaki Restaurant "Michi"
At Teppanyaki Restaurant "Michi," our exclusive chef grills the finest seasonal ingredients right in front of guests with the city of Ibusuki and Kagoshima Bay spread out in the background. Enjoy not only the flavor of each dish, but also the view.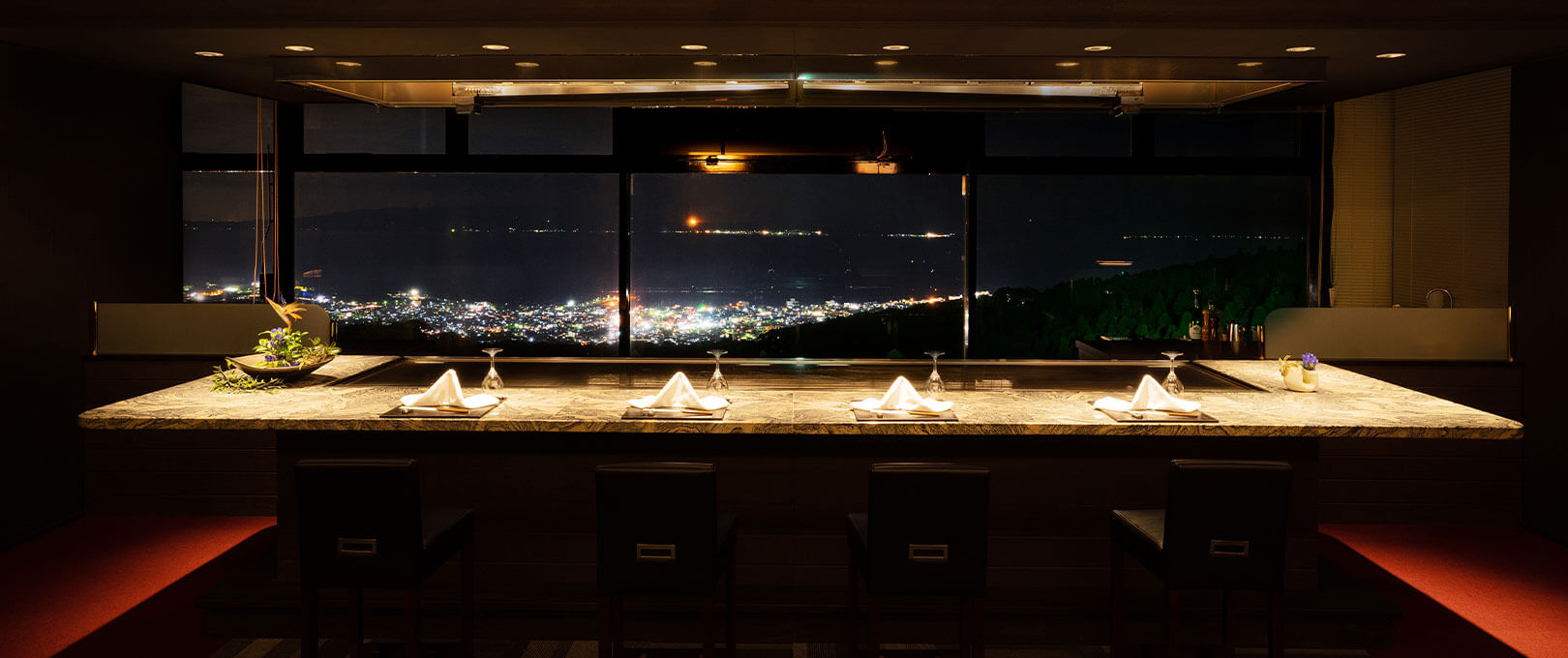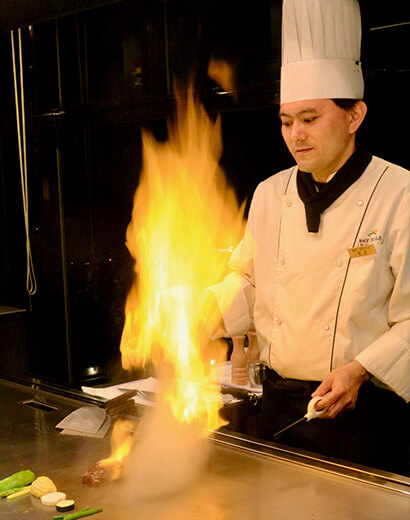 Chef's Passion
We are sure that you will be very satisfied with this hearty course using local ingredients, such as seafood from off the coast of Kagoshima and top grade A5-rank Kagoshima Black Beef. All of our staff members are working hard every day to make your stay enjoyable with a smile. We look forward to seeing you.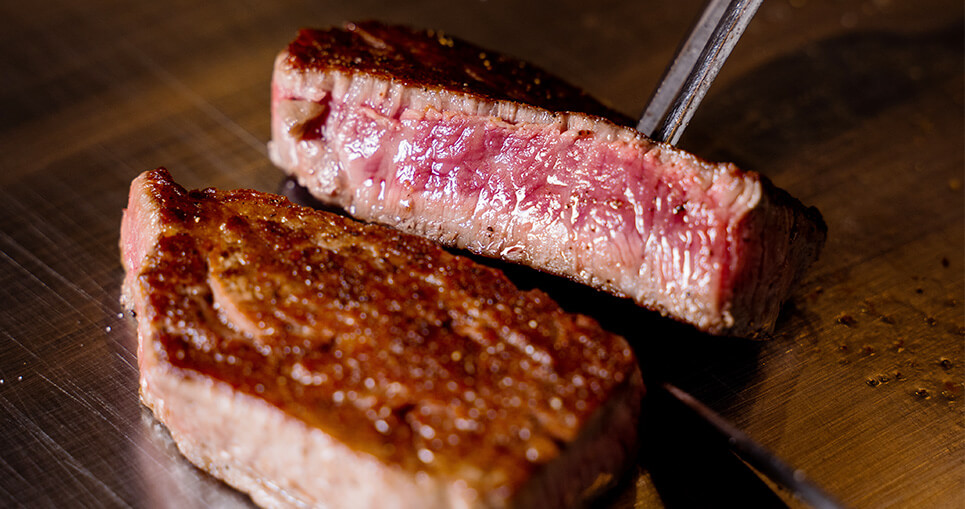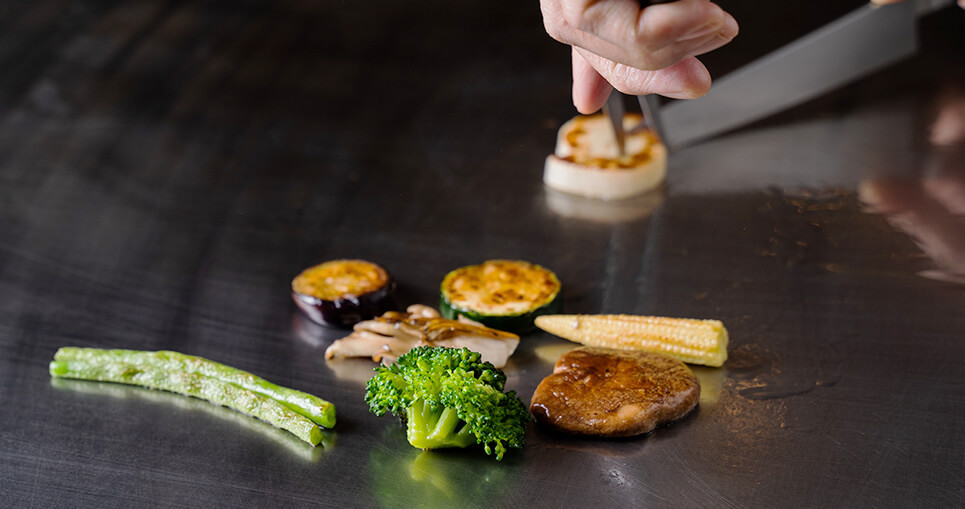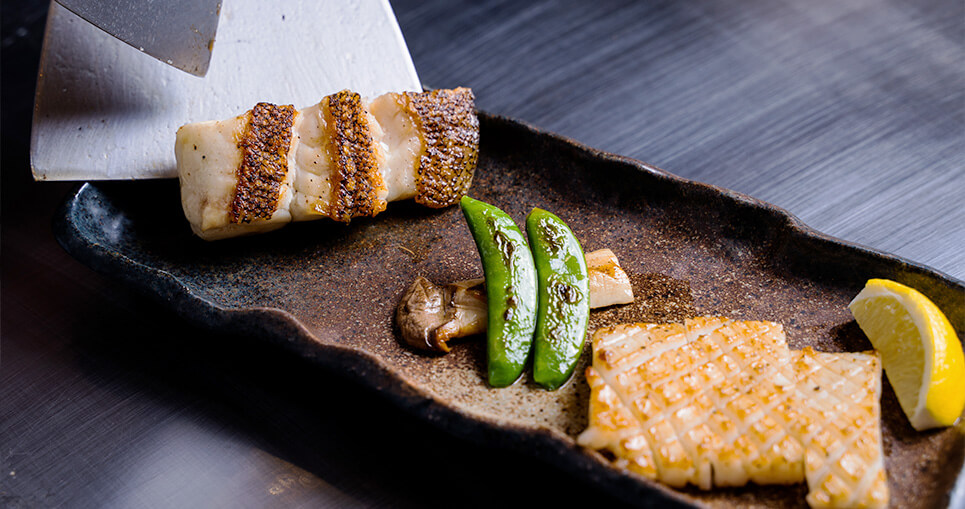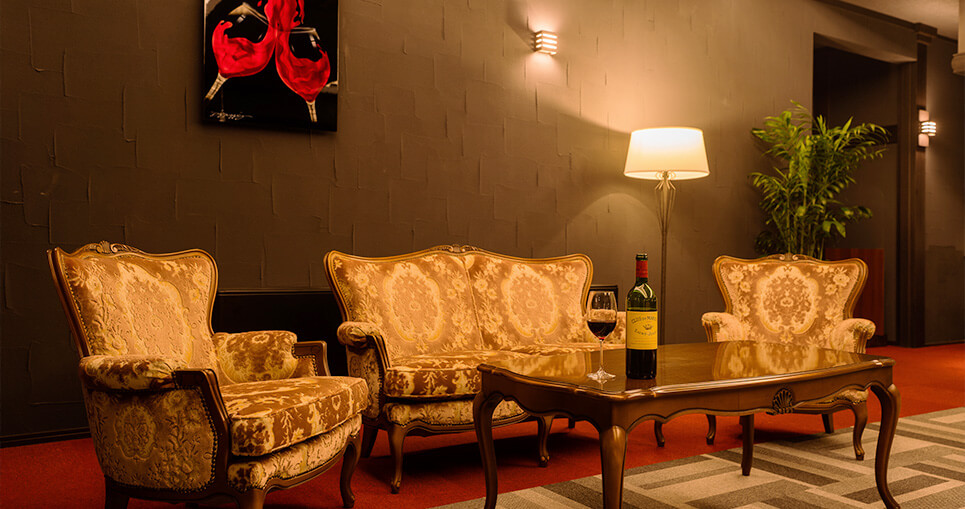 Many people think of pork when they think of Kagoshima, but Kagoshima Black Beef has high enough quality to become the best beef in Japan. Please enjoy the rich aroma and flavor of the A5-rank Kagoshima Black Beef.
Information
| | |
| --- | --- |
| Hours | 18:00 - 22:00 (Last admission at 19:30) |
| Seats | 10 seats |
| Allergy and pregnancy support | Available |
Breakfast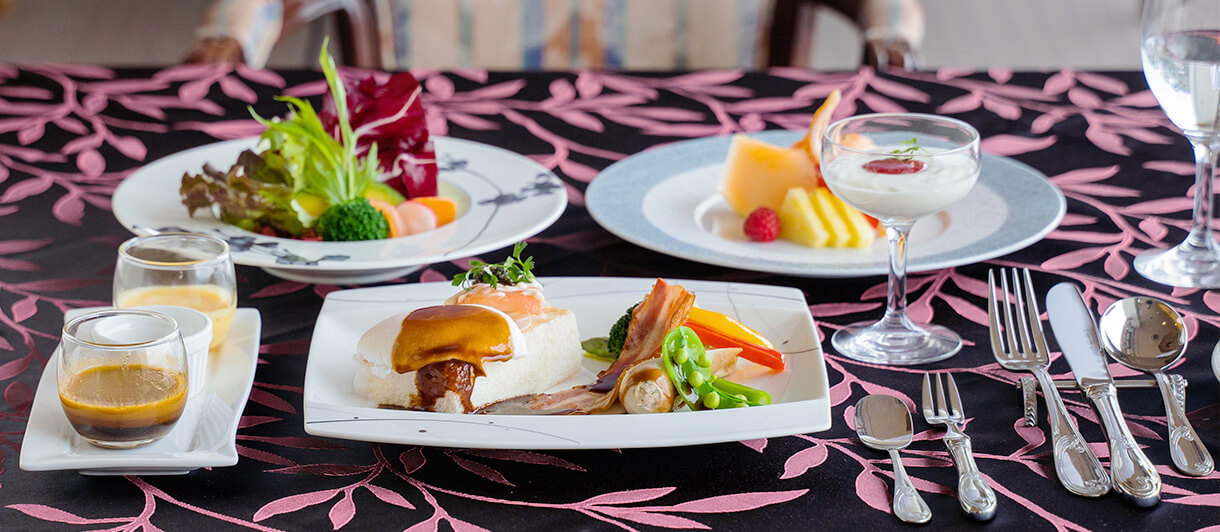 Enjoy the chef's special French-style breakfast.
*Picnic breakfast is also available.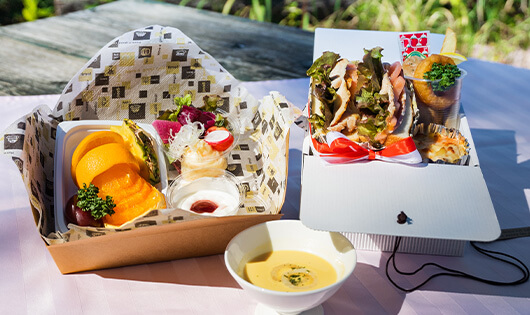 Picnic breakfast
You can take a walk around the property and enjoy a picnic-style meal at your favorite spot. Enjoy a relaxing moment with the view of Ibusuki City and Kagoshima Bay.
| | |
| --- | --- |
| Menu | Chicken sandwich (can be changed to a mixed sandwich) / Gratin / Potato and Sausage / Salad / Seasonal Soup / Fruit / Yogurt |