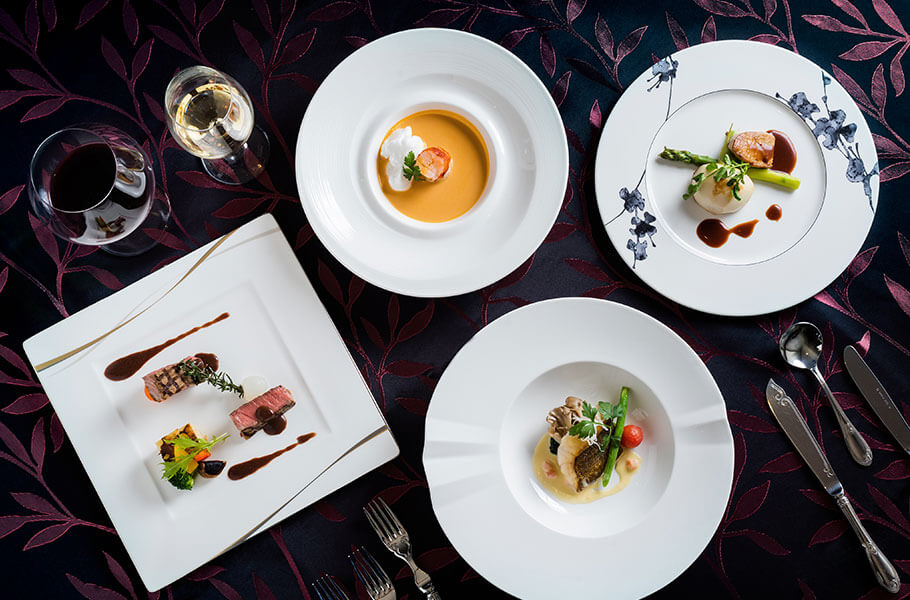 Local and seasonal ingredients
French and teppanyaki made with brand-name ingredients from Satsuma.
Enjoy the seasonal dishes while gazing the view outside from the restaurant window.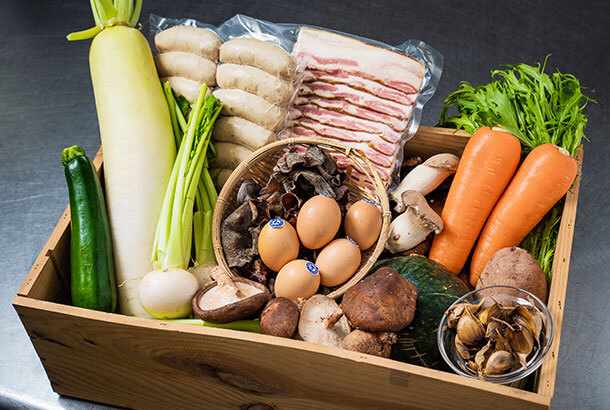 Local production for local consumption
We carefully select fresh, reliable, and safe ingredients and prioritize local products.
Know your ingredients
Vegetables and fruits sent directly from contracted farmers
Mangos grown using geothermal heat (steam) from Ibusuki and adjusted to the appropriate temperature
Mushrooms cultivated in fungus beds without pesticides
"Ibusuki Onsen Black Garlic" is packed with flavor and nutrition
Ice-cold cured raw eggs "-1°C" from Soo City, Kagoshima Prefecture
Completely additive-free bacon and sausage made from high-quality Nanshu Kurobuta pork using authentic German techniques
French Restaurant "Céleste"
At French Restaurant "Céleste," guests can enjoy their luxurious holiday with an exquisite Satsuma-style French in an overflowing sense of spacious restaurant.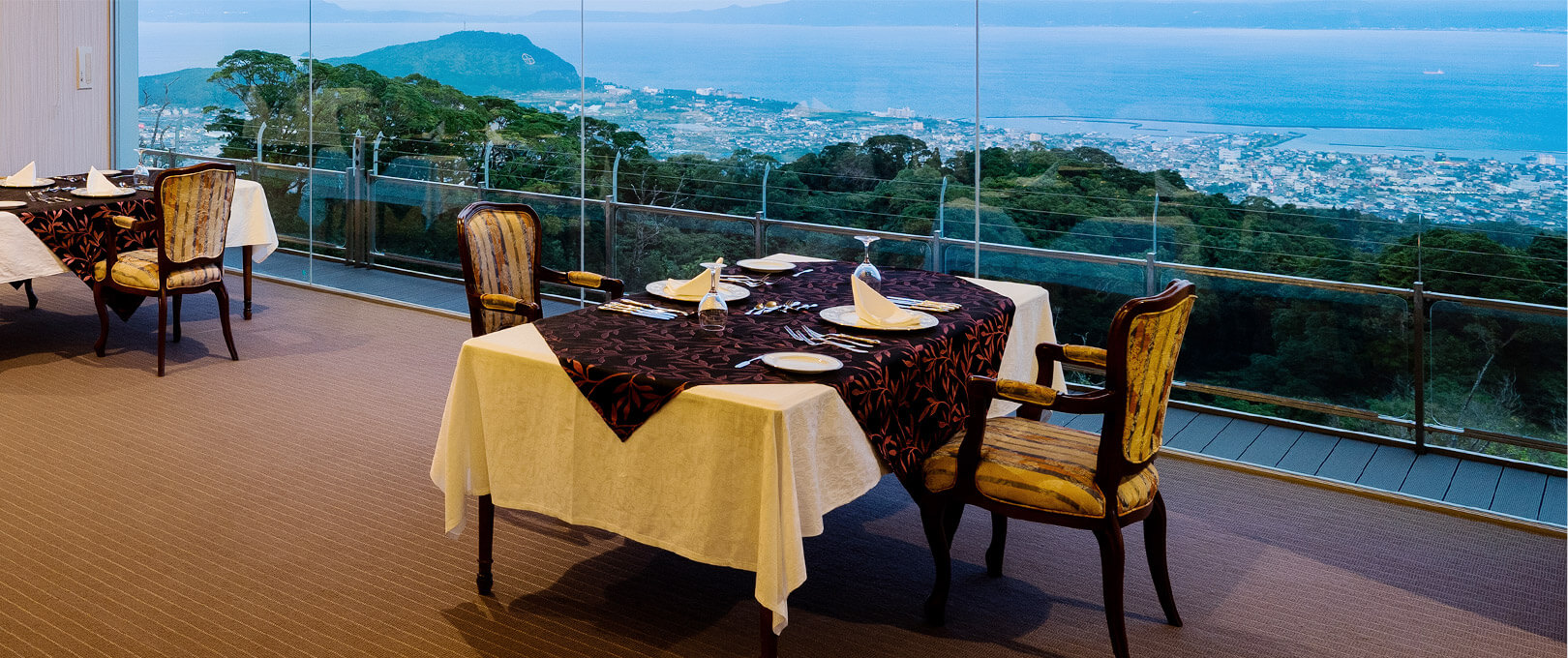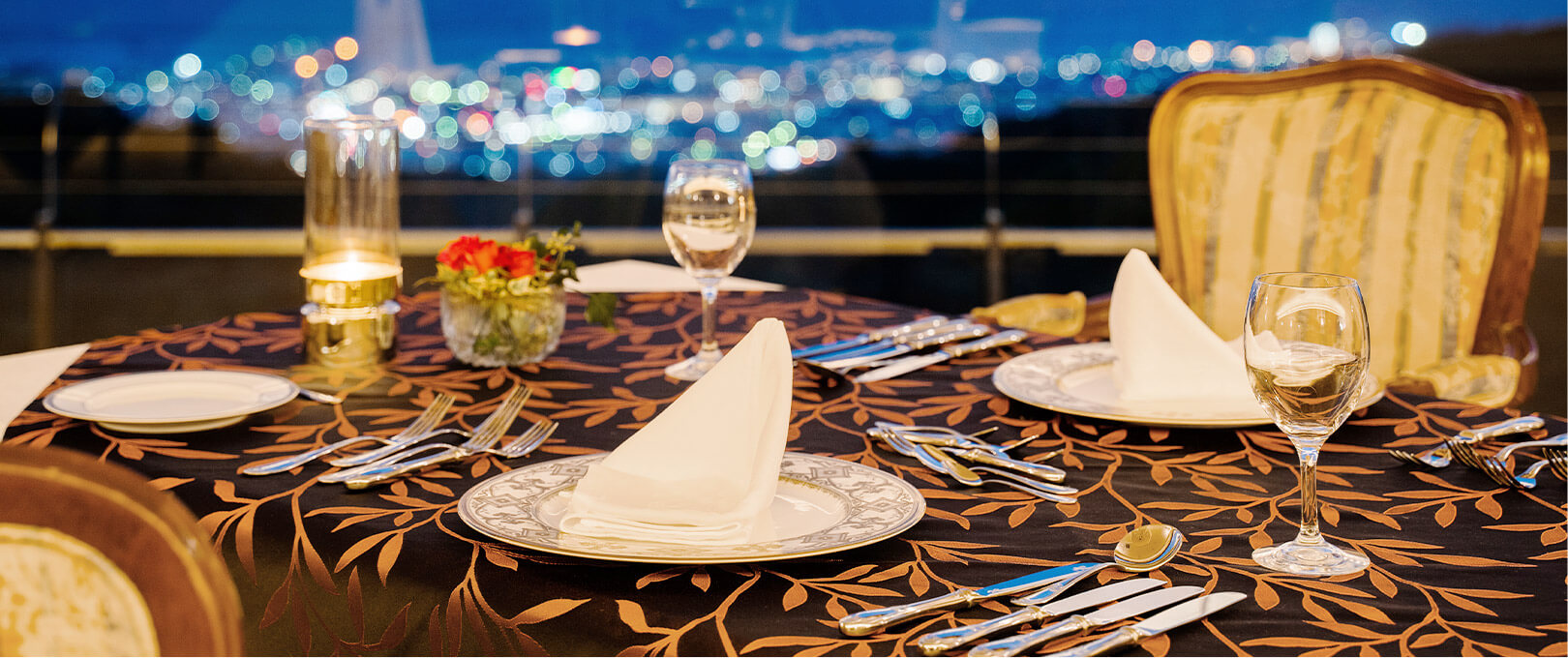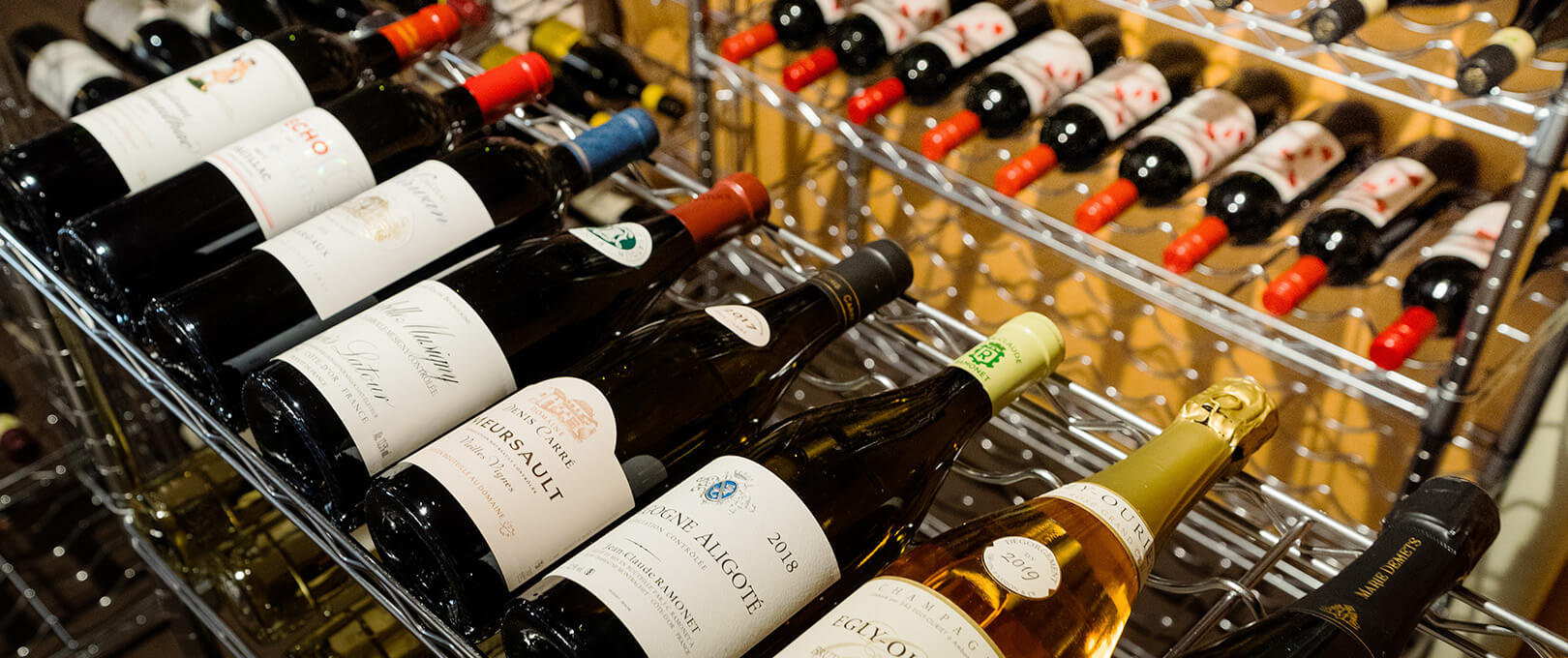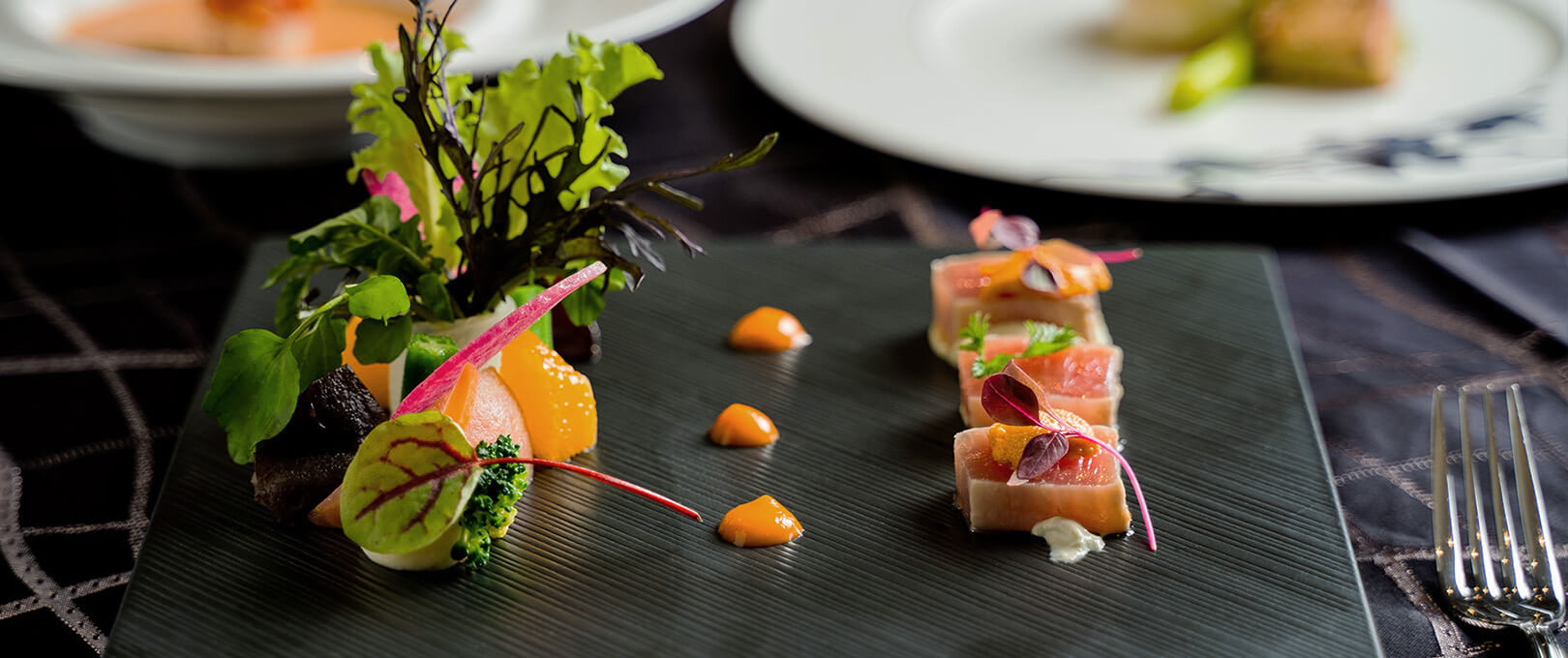 Chef's Passion
Born in Kanagawa Prefecture, Chef Matsumoto learned French cuisine at globally recognized hotels in Yokohama, Yokosuka, and Kyoto at unprecedented speed. As a result, he became an executive chef 18 years into his career. His insatiable quest for cuisine fuses modern French cuisine and teppanyaki. The multi-talented chef will serve you a unique arrangements, using localingredients from Satsuma.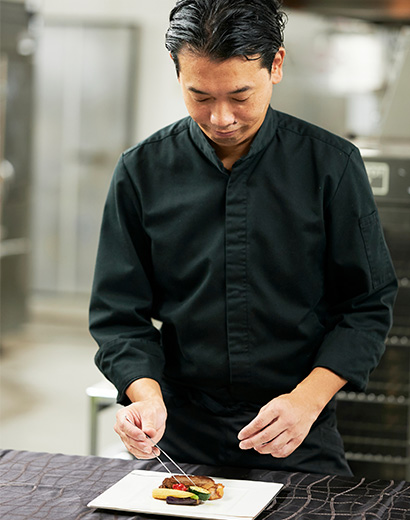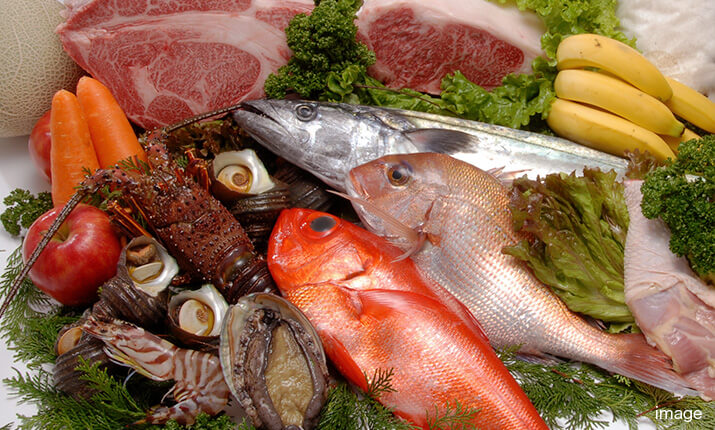 We use eel from Osumi, tuna from off the coast of Yakushima, Satsuma Chicken, eggs from local chicken farm, Kurobuta bacon and white sausage from Nanshu Farm, Kagoshima Black Beef, and fresh fish from off the coast of Kagoshima to enjoy the seasons through our meal.
Afternoon Tea
The colorful desserts and their beautiful decorations are captivating. Please enjoy our afternoon tea with a fusion of classic cakes and pastries and new unique French sweets. Our Executive Pastry Chef creates all of the desserts served at the hotel.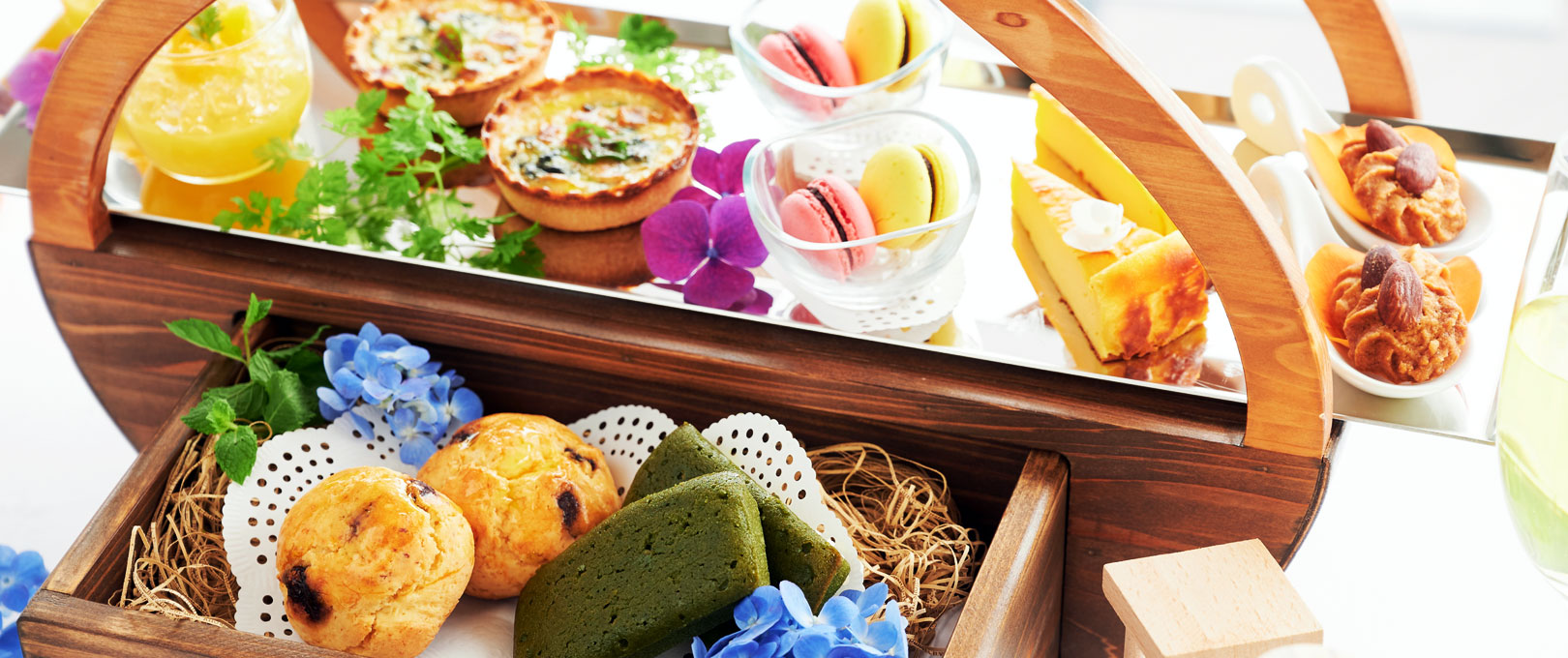 Message from the Pastry Chef
Born in Ehime, Executive Pastry Chef Kurosa started his career as a pastry chef at a city hotel in Osaka. Ever since, he devoted himself toimproving his craft in Western-style desserts. He has received awards in numerous competitions, and in 2016, he won the Roll-1Grand Prix. He is continuously developing new desserts and is showing no signs of slowing down. We hope you will enjoy our desserts with new discoveries in this beautiful city of Ibusuki.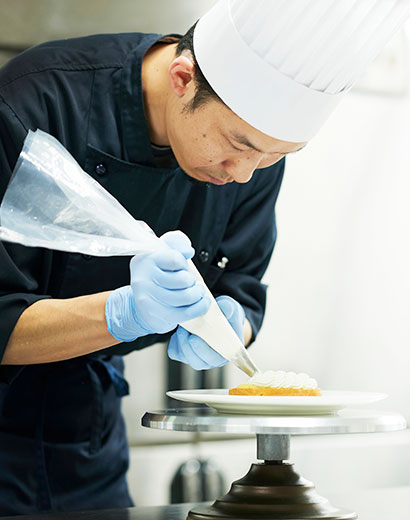 Information
Hours
18:00 - 22:00 (Last admission at 19:30)
Breakfast 7:00 - 9:30 (Last admission at 8:30)
Seats
30 seats
Allergy and pregnancy support
Available
Dress Code
Smart casual
*Men wearing shorts or sandals may not be allowed to enter.
Teppanyaki Restaurant "Michi"
At Teppanyaki Restaurant "Michi," our exclusive chef grills the finest seasonal ingredients right in front of guests with the city of Ibusuki and Kagoshima Bay spread out in the background. Enjoy not only the flavor of each dish, but also the view.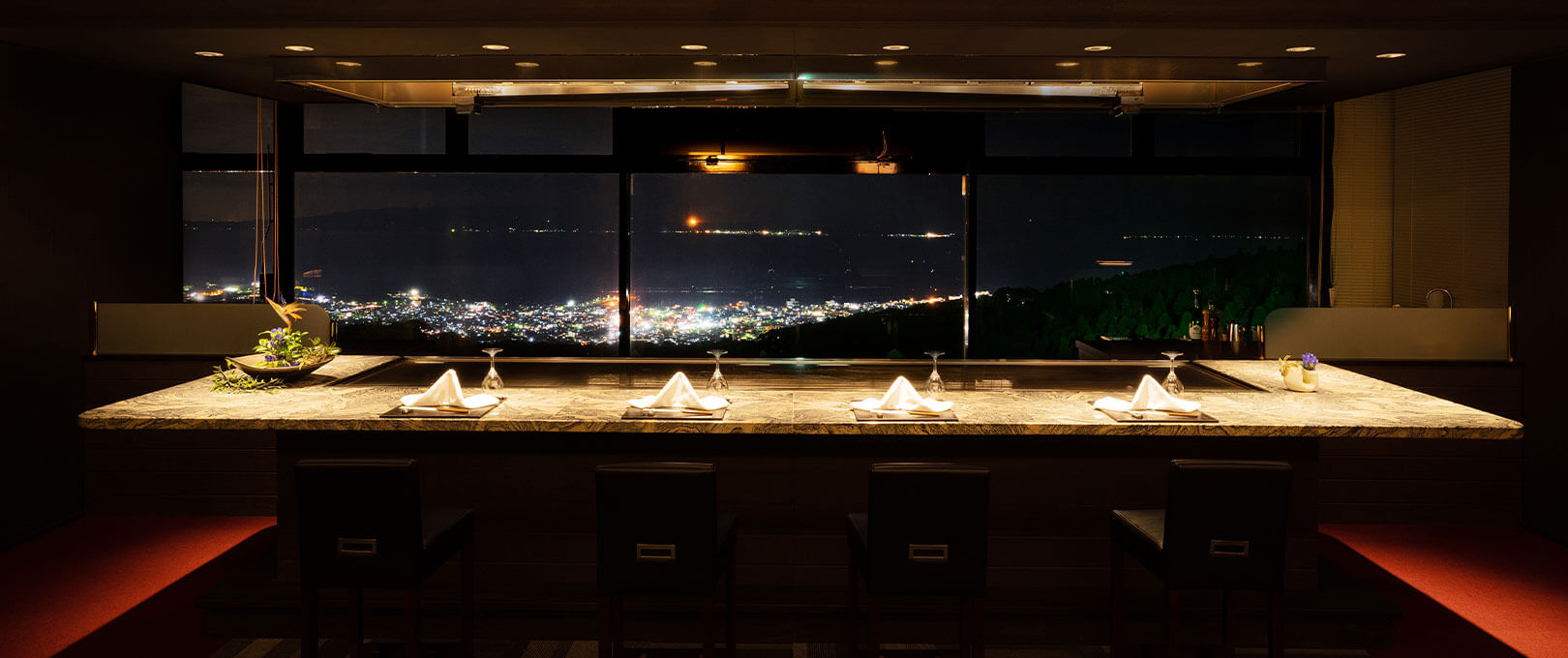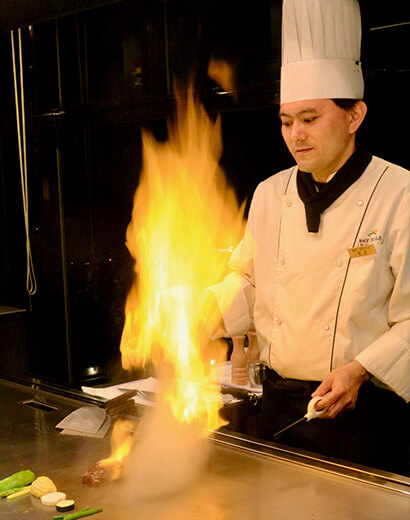 Chef's Passion
Chef Shintomi has been a dedicated teppanyakichef for over 25 years, starting his culinary career at a famous city hotel in Kagoshima. He will servea special course that is the culmination of the techniques he has cultivated over the years, grilling fresh ingredients masterfully and accurately. We hope you will enjoy the many exquisite dishes from the grill.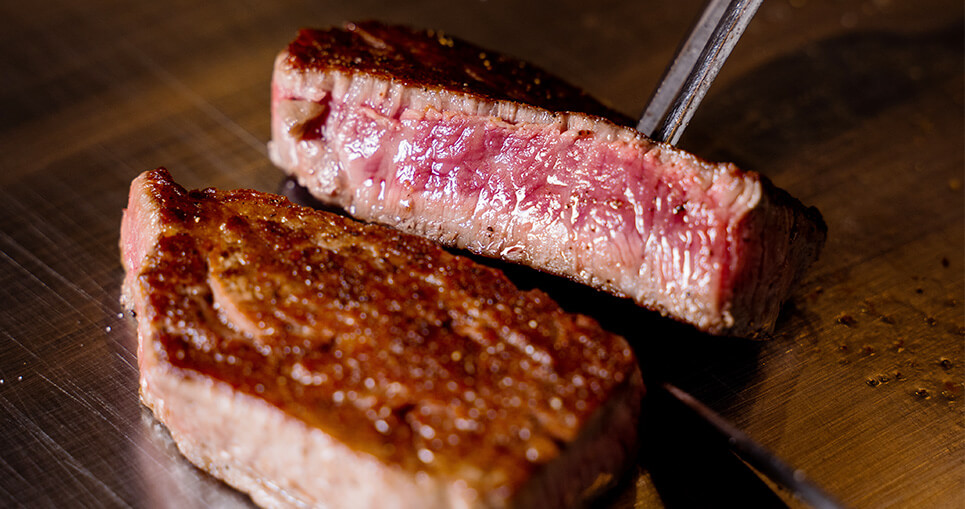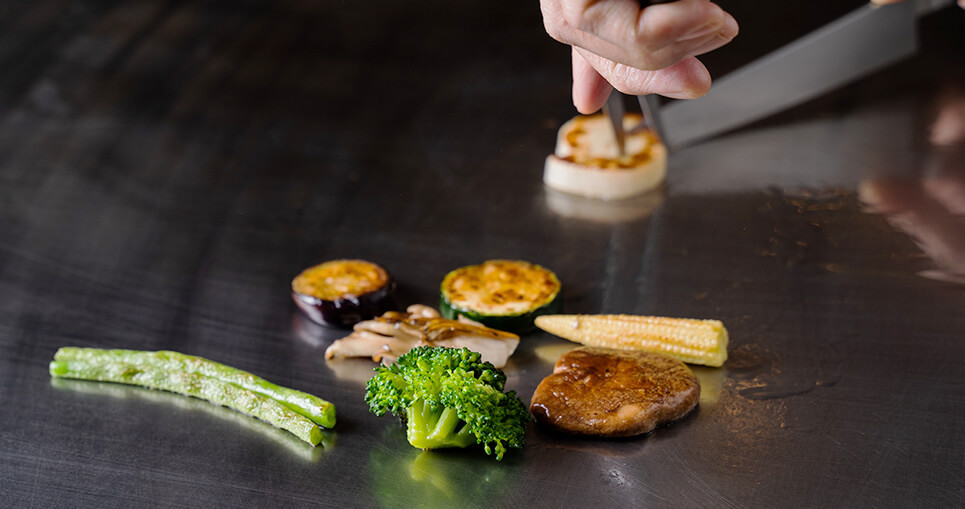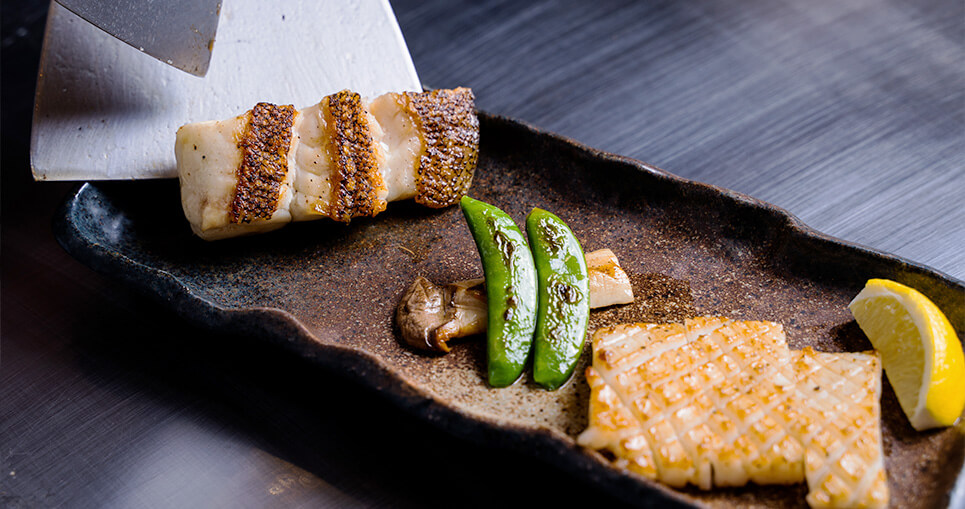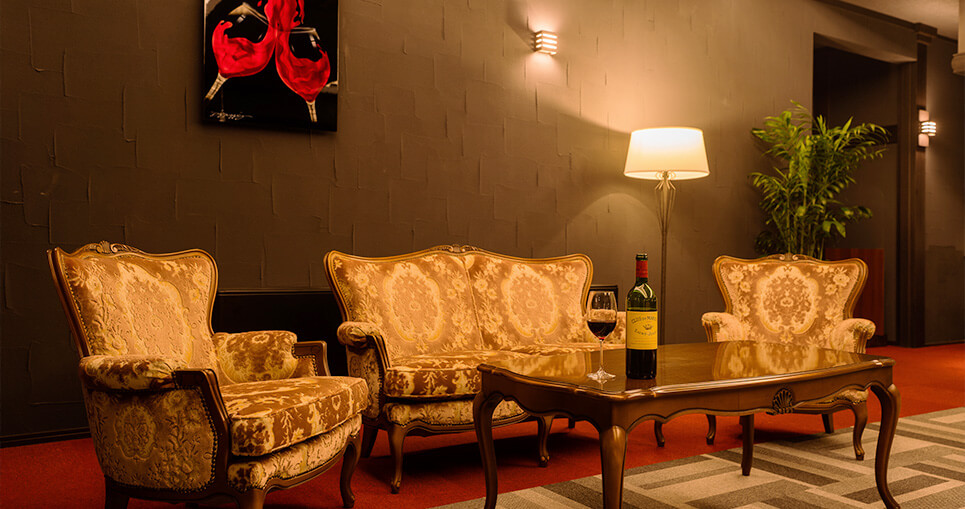 Many people think of pork when they think of Kagoshima, but Kagoshima Black Beef has high enough quality to become the best beef in Japan. Please enjoy the rich aroma and flavor of the A5-rank Kagoshima Black Beef.
Information
| | |
| --- | --- |
| Hours | 18:00 - 22:00 (Last admission at 19:30) |
| Seats | 10 seats |
| Allergy and pregnancy support | Available |
Japanese Restaurant "Hajime"
At "Hajime", we value the warmth of our space, and we aim to create a warm and welcoming dining experience for our guests. We offer a counter with 8 seats and a private room for 6 guests.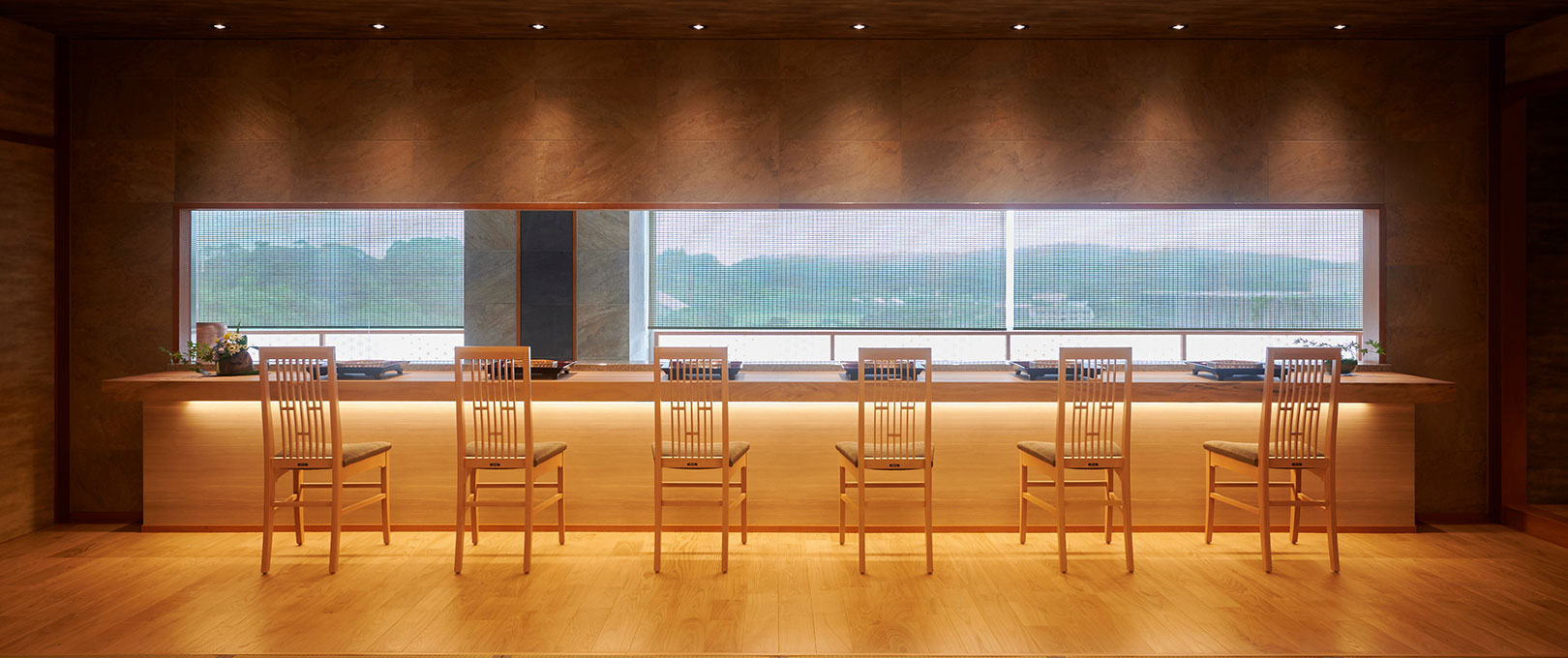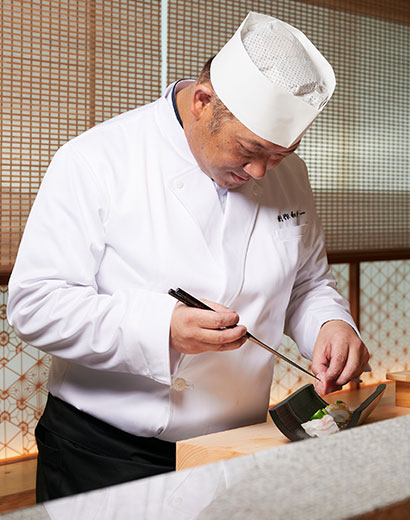 Message from the Chef
Chef Kitano has polished his skills at prestigious Japanese restaurants in Kyoto, Kobe, Chiba, and Tokyo. We welcome you to the culmination of his life's work in Ibusuki, as a Japan's food artisan who skillfully uses exquisite local ingredients from Kagoshima.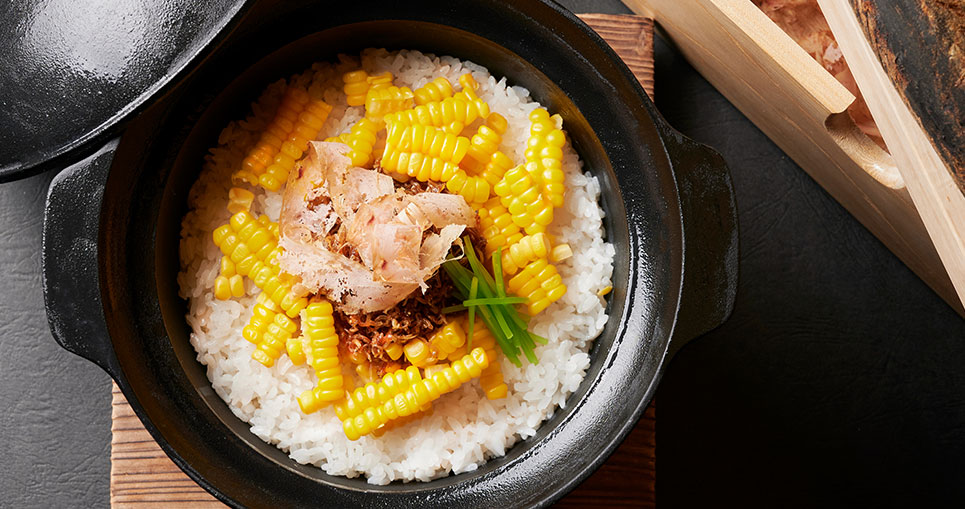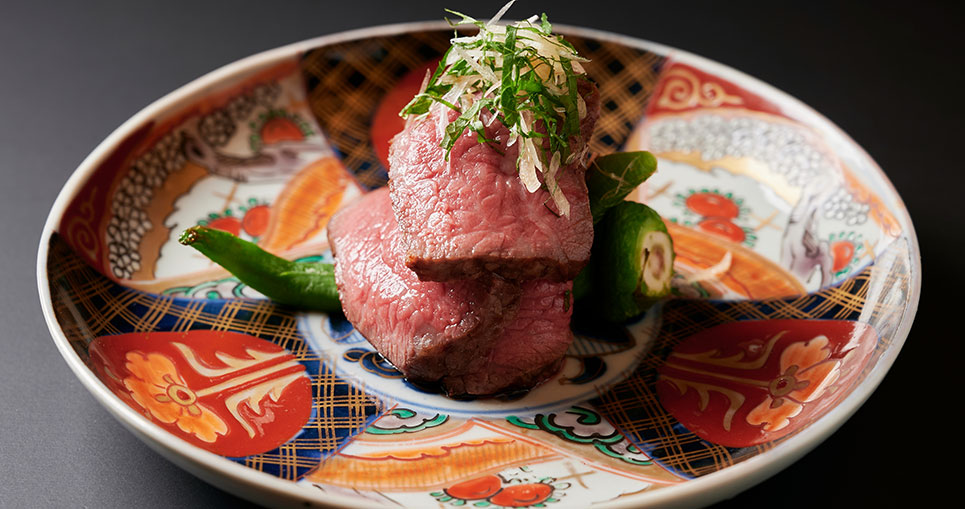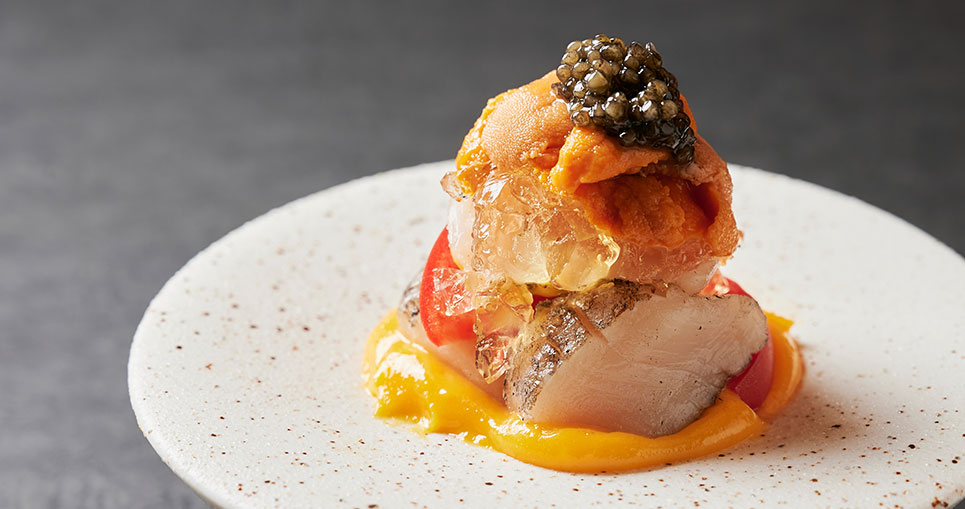 You will be able to enjoy a variety of gorgeous and creative Japanese dishes.We serve delectable food featuring fresh ingredients and masterful preparation by our culinary team, blending traditional and innovative techniques to create unique offerings using local ingredients in all of our dishes.
Information
Hours
18:00~22:00 (Last admission at 19:30)
Seats
8 seats (counter),
6 seats (private room)
Allergy Support
Available
Breakfast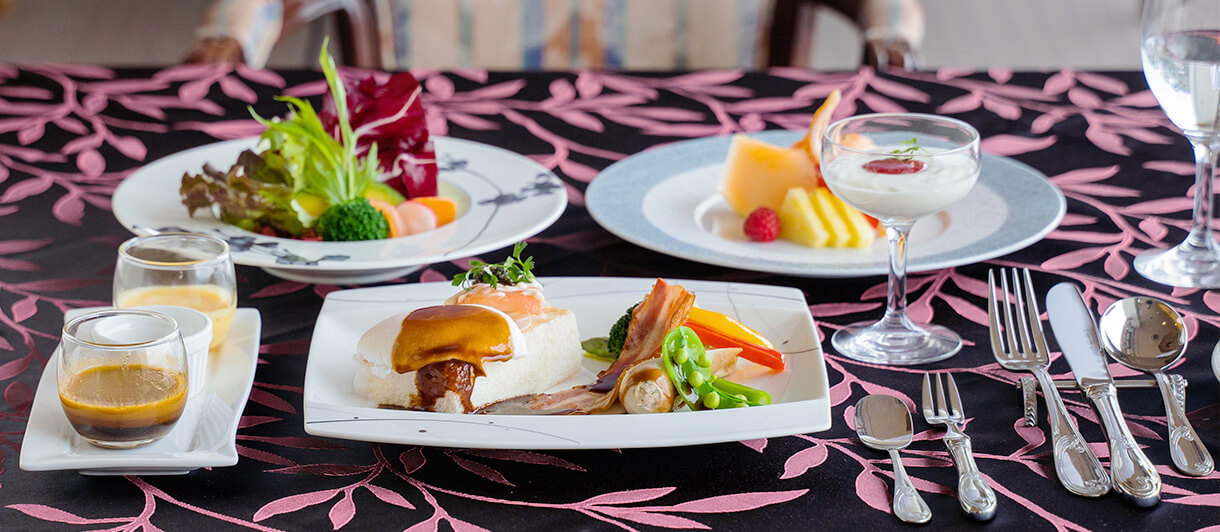 Enjoy the chef's special French-style breakfast.
*Picnic breakfast is also available.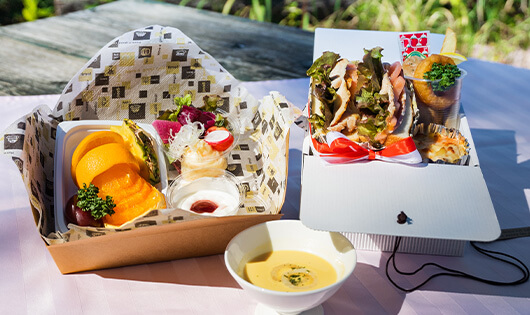 Picnic breakfast
You can take a walk around the property and enjoy a picnic-style meal at your favorite spot. Enjoy a relaxing moment with the view of Ibusuki City and Kagoshima Bay.
| | |
| --- | --- |
| Menu | Chicken sandwich (can be changed to a mixed sandwich) / Gratin / Potato and Sausage / Salad / Seasonal Soup / Fruit / Yogurt |